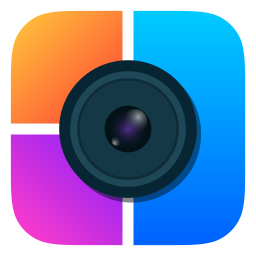 TRY CLASSI4U'S PHOTO COLLAGE EDITOR APP
2019 suzuki GSX-R750 white whatsapp+27722049252.
Ras Al-Khaymah, Ras Al-Khaymah
- 06 Mar, 2020
suzuki

GSX-R750

New

2019
Description
2019 Suzuki GSX-R750
Three decades ago Suzuki revolutionized sportbikes with the introduction of the GSX-R750. Ever since then, the GSX-R750 has remained true to its original concept and championship-winning heritage. On the road or on the track, the GSX-R750 delivers a breathtaking combination of outstanding engine performance, crisp handling, compact size, and light weight. Its secret is an unequaled pairing of 750cc performance with the lightweight, compact chassis of a 600cc Supersport, complemented by technologically advanced suspension front and rear. Try a GSX-R750 and you'll quickly realize this motorcycle defines performance riding from the center of the sportbike class.
Features may include:
Built to own the racetrack and let loose on the streets. Since 1985, the GSX-R has been continuously refined to deliver new levels of performance and agility. This legacy of innovation continues with over 1 million legends made.
ENGINE Compact 750cc, four-cylinder engine with a race-proven over-square bore/stroke ratio that produces remarkably strong high rpm power delivery.
The energy-efficient engine employs forged pistons, shot-peened connecting rods, chrome-nitride-coated upper compression and oil control rings, and pentagonal ventilation holes to reduce frictional and mechanical losses.
Lightweight titanium alloy valves are controlled by single-coil valve springs to reduce valve-train mass, reducing mechanical losses at high rpm.
CHASSIS
Lightweight and compact twin-spar aluminum alloy frame is constructed of five cast sections to produce a balance of light weight and strength.
The frame is mated with a cast aluminum swingarm and multi-piece rear sub-frame that's ready for racetrack use.
NewYear:2019 Make:Suzuki Model:GSX-R750 Category:Sportbike Type:Motorcycle FL Primary Color:Glass Sparkle Black/Pearl Glacier White for more information contact on whatsapp+27722049252.
Related ads